Leaves of Grass
Fred Hersch
Friday, April 16, 2004, Auer Hall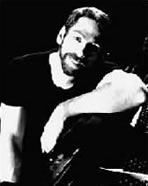 music by Fred Hersch; words by Walt Whitman
text selection by Fred Hersch, assisted by Herschel Garfein
Bradley Fox – voice
Nythia Rivera – voice
Fred Hersch – piano
Matt Holman – trumpet
Cam Collines – alto saxophone, clarinet, bass clarinet
Michael Eaton – tenor saxophone
Nate Sutton – trombone
Joakim Munkner – cello
Joel Kelsey – bass
Bryson Kern – drums
Fred Hersch is a world renowned jazz pianist, composer, and educator living in New York City who has received many prestigious awards and grants, including a 2003 Guggenheim Fellowship in Music Composition. He has released over twenty albums as a solo artist or bandleader, two of which were nominated for Grammy Awards. His collaborators include such star performers as Joe Henderson, Stan Getz, Toots Thielemans, Charlie Haden, Dawn Upshaw, Bill T. Jones, Nadja Salerno-Sonnenberg, Jeffrey Kahane, Art Farmer, and RenJe Fleming. He has recorded over fifty of his compositions for such labels as BMG, Nonesuch, Harmonia Mundi, Palmetto, Concord Jazz, Enja, and Chesky. Leaves of Grass premiered in April of 2003 with Kurt Elling and Norma Winstone (voice).
Terrorism: Global Response of the Courts
Justice Michael Kirby
Tuesday, September 21, 2004, Moot Court, School of Law 123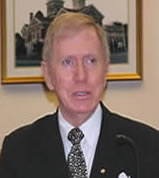 In this lecture, Justice Kirby reviews the response of courts around the world to legislation designed to respond to threats from terrorism. In addition to describing developments in his own court, the highest court in Australia, he refers to decisions in the highest courts of the United States, Europe, Great Britain, and Israel. His thesis is that courts must defend enduring legal values and principles even in a time of terrorism.
Justice Kirby received his Bachelor of Economics, Bachelor of Arts, and Master of Law degrees from the University of Sydney. From 1983 to 1984, he was a judge in the Federal Court of Australia and the youngest person ever appointed as a Federal Judge. He was then appointed President of the New South Wales Court of Appeal, the highest court in that state's legal system. In February of 1996, he was appointed to the High Court of Australia and has served on it ever since. He received Australia's highest honor in 1991, when he was made a Companion of the Order of Australia (AC). He is also a Companion of the Order of St. Michael and St. George (CMG).

In the 1990s, Justice Kirby acted as Special Representative of the Secretary-General of the United Nations for Human Rights in Cambodia and served on many other UN bodies. Justice Kirby is currently a member of the International Bioethics Committee of UNESCO, the Ethics Committee of the Human Genome Organisation, and the Global Panel on Human Rights of UNAIDS (the Joint United Nations Programme on HIV/AIDS). He was among the founders of Australians for Constitutional Monarchy, an organization which played a prominent part in the "No Republic" campaign during the lead-up to Australia's 1999 republic referendum. Earlier this year, Justice Kirby received the 2006 NSW (New South Wales) Australian of the Year Award.
Creative to the End: Staging Aging
Linda and Michael Hutcheon
Thursday, November 18, 2004, BLTV 251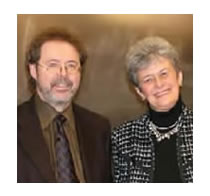 From fairy tales (and operas about them) to novels, from paintings to movies, western art forms have represented growing up—and growing older—in realist, idealized, and/or stereotyped ways. This illustrated lecture will look at the history of these cultural representations. It will also explore links between creativity and age by looking at the last works and late style of operatic composers like Verdi, Wagner, Britten, Janáček, and Strauss.
Linda Hutcheon is Professor of English and Comparative Literature at the University of Toronto and a renowned literary and cultural critic best known for her extensive writings on postmodern theory and feminism. Her research interests also extend into art, architecture, and modern philosophy. Michael Hutcheon is Professor of Medicine at the University of Toronto. Together, they have co-written three books on opera (Opera: Desire, Disease, Death, 1999; Bodily Charm: Living Opera, 2000; Opera: The Art of Dying, 2004). By combining literary and scientific discussions, they engage in an interdisciplinary exploration of operatic languages and metaphors from historical and cultural points of view. They probe such subjects as disease, death and the art of dying, desire, and representations of the operatic body both on stage and among audiences.